Control-oriented Utility with high repulsion and penetrating trajectory
Improved turf interaction with small head shape.
NON-ROTATING SYSTEM for ideal trajectory control.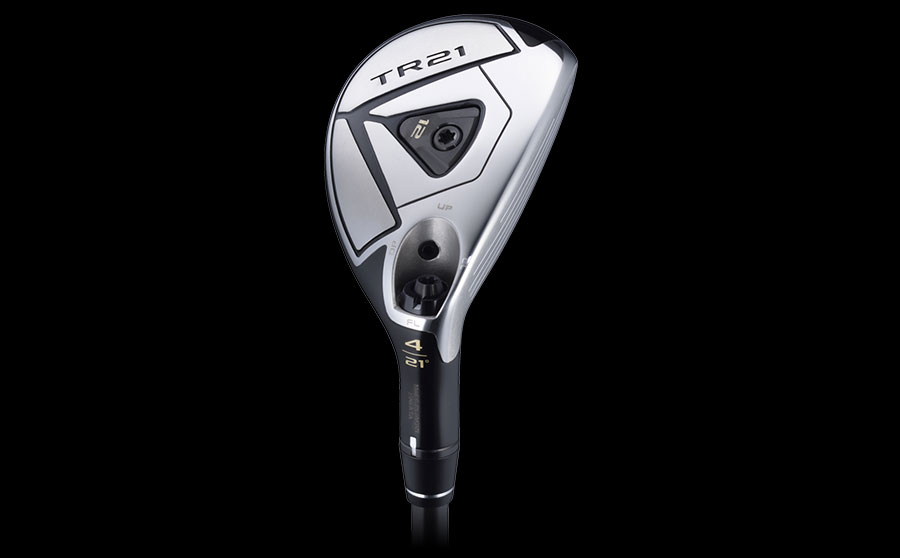 Variable thickness design increases face material repulsion for fast initial velocity.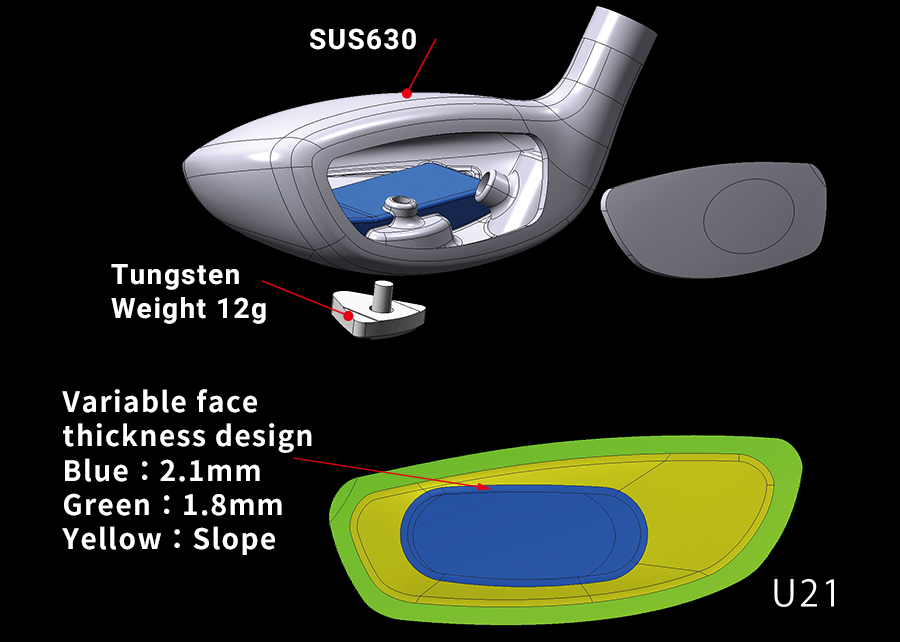 Variable thickness face and an inner tungsten weight deliver a lightweight crown for optimized CG and penetrating trajectory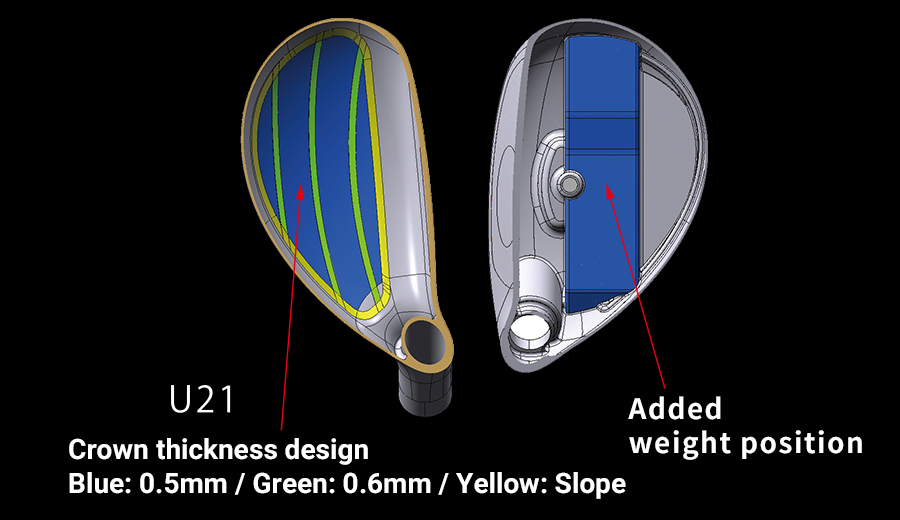 P-SAT Precision spin control
The spine is set at six o'clock on all clubs to stabilize shaft movement and reduce unnecessary wobble during shaft load.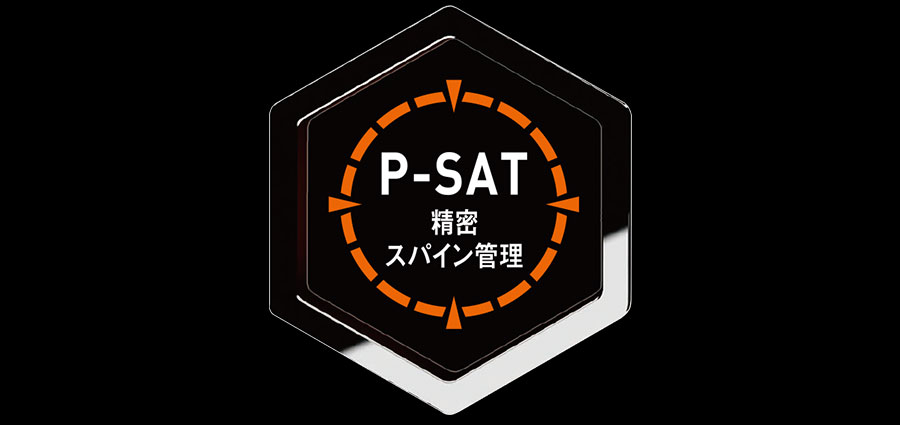 NON-ROTATING SYSTEM
Lie, loft and face angle are adjustable without rotating the shaft or adjusting the orientation of the perfectly-spined Honma VIZARD shaft.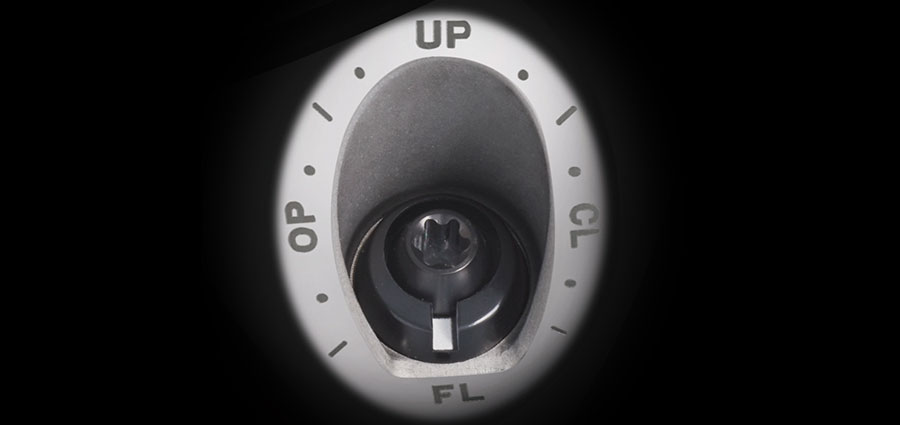 VIZARD TR20-65 SHAFT
Counter-balanced shaft helps increase swing speed.
The slight rigidity in the mid shaft enables better timing and optimizes head control, delivering a more consistent stroke with the same swing tempo.

VIZARD UT-H7 SHAFT
Aithough designed for high launch, the VIZARD UT-H provides superb spin and distance control for better flighting of each shot.

TR Grip
HONMA Original Grip by Golf Pride.
Super tacky feel on the butt side, soft and comfortable feel at the shaft side. Comfortable and playable!

TR21 UT – SPEC
NUMBER / LOFT (DEG.)
U18/18
U21/21
U24/24
HEAD MATERIAL
BODY : SUS630 / CASTING   FACE : HIGH STRENGTH CUSTOM STEEL / ROLLING
LENGTH (INCH)
40.5
40.0
39.5
HEAD VOLUME (CM3)
110
108
106
LIE ANGLE (DEG.)
57.5
58.0
58.5
SWING WEIGHT / TOTAL WEIGHT (G)
R
S
X
R
S
X
R
S
X
VIZARD TR20-65
D2/351
D2/354
※
D2/355
D2/358
※
D2/359
D2/362
※
SWING WEIGHT / TOTAL WEIGHT (G)
VIZARD UT-H7
D4/362
D4/366
※
MADE IN JAPAN
*Order options : "※"
TR21 UT – Grip

| | |
| --- | --- |
| NAME | TR RUBBER |
| MATERIAL | RUBBER |
| WEIGHT (G) | 49.5 |
| SIZE | M60 |