Distance-oriented Titanium Fairway Wood
Deep and low CG designed large head with 6-4Ti material.
NON-ROTATING SHAFT SYSTEM for ideal trajectory control.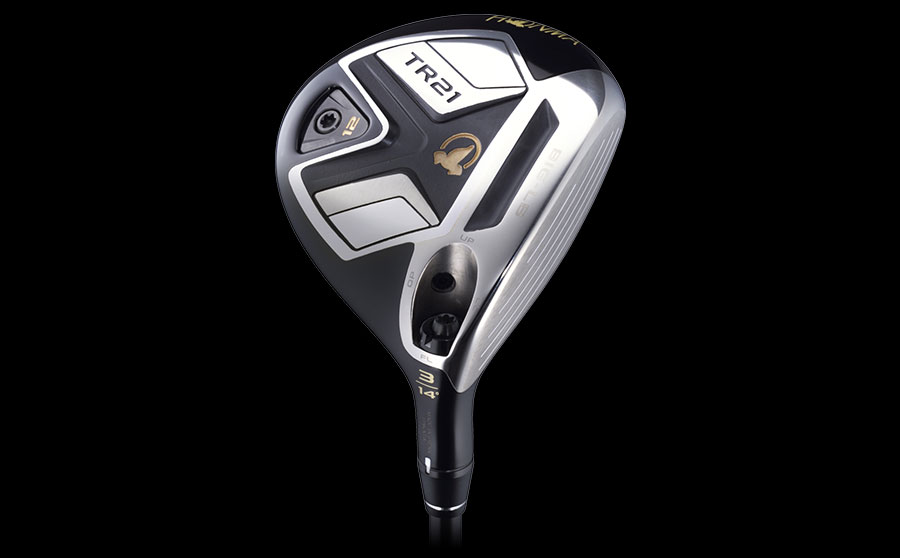 Large Head with 6-4Ti & Deep and Low CG
> Penetrating Trajectory x Low spin!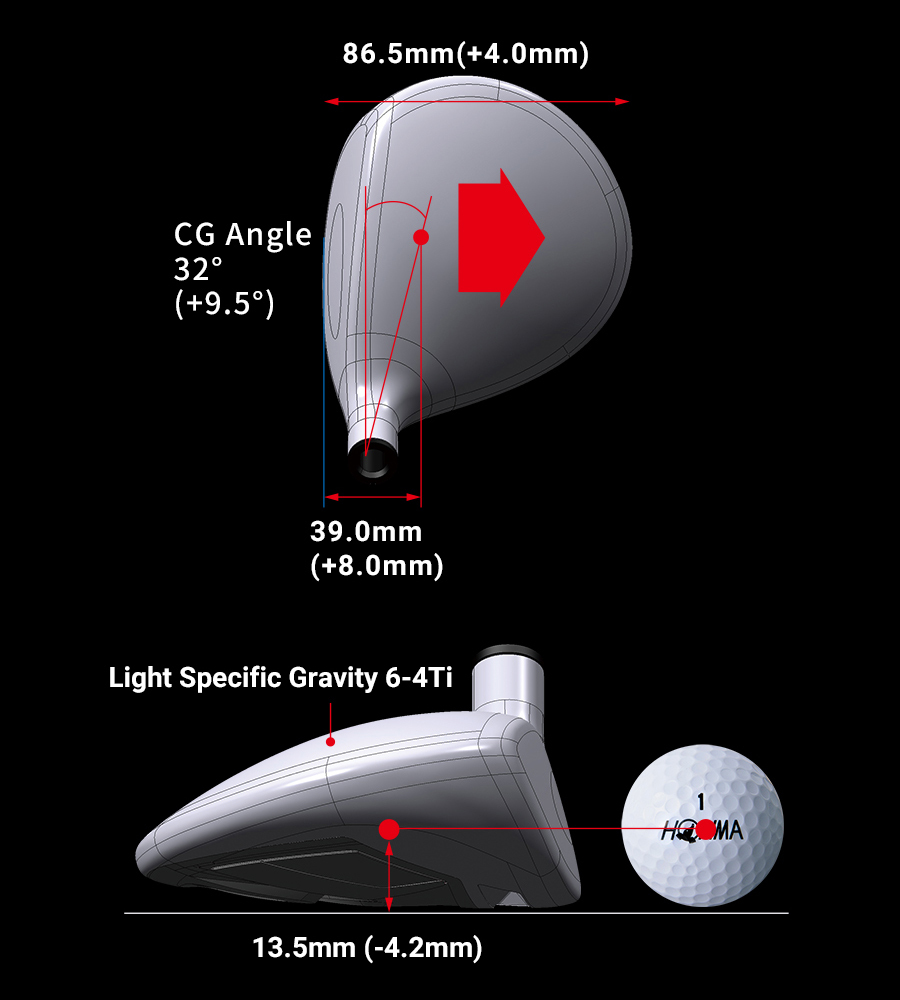 TR21Ti Exclusive Design with Slots, Strong Loft and multi-material head construction.
>Increased Ball Speed!
『Non Rotating System』for FW
Face Angle・Lie Angle・Loft Angle are adjustable
for any golfer's preferred launch conditions.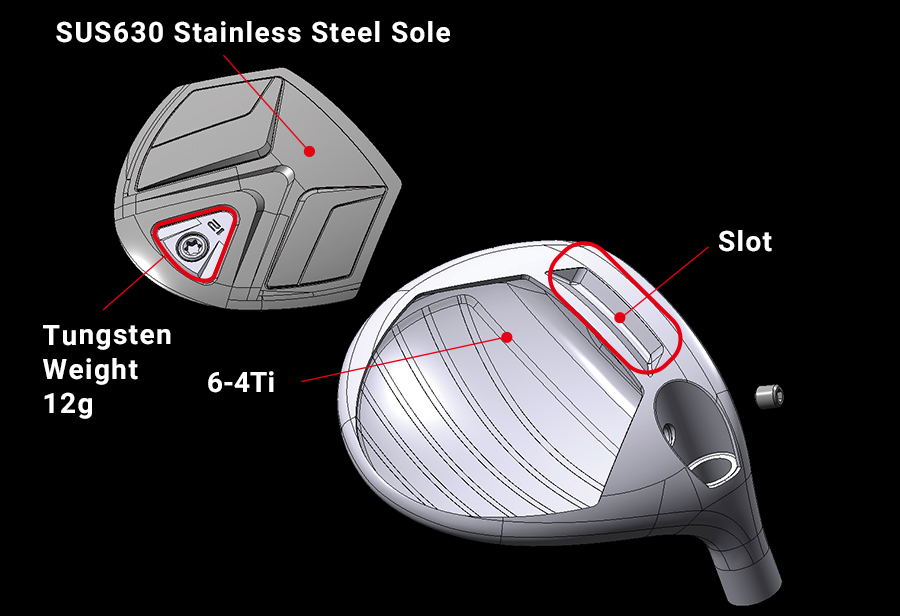 P-SAT Precision spin control
The spine is set at six o'clock on all clubs to stabilize shaft movement and optimise consistency when loading the shaft.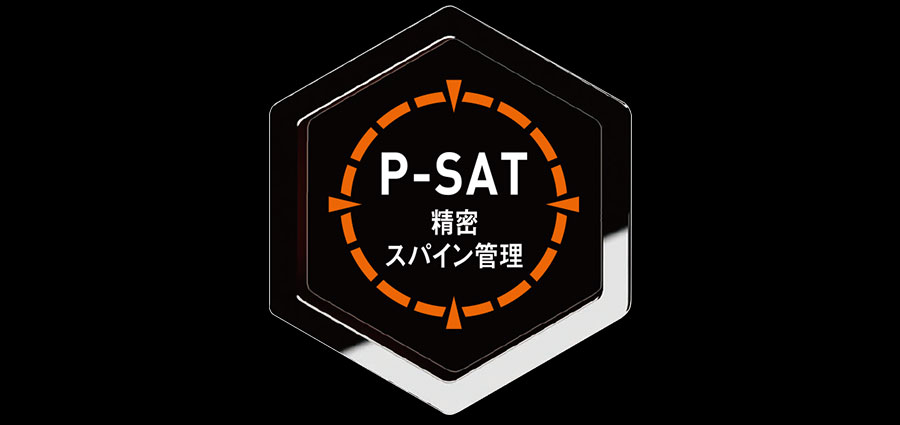 NON-ROTATING SHAFT SYSTEM
Lie, loft and face angle are adjustable without rotating the shaft or adjusting the orientation of the perfectly-spined Honma VIZARD shaft.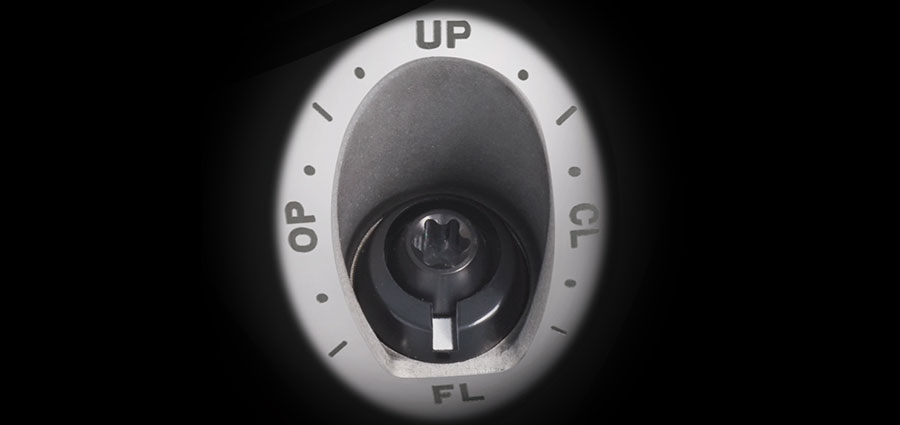 VIZARD TR20-50 SHAFT
Counter-balanced shaft helps increase swing speed.
The slight rigidity in the mid shaft enables better timing and optimizes head control, delivering a more consistent stroke with the same swing tempo.

VIZARD FD SHAFT
Utilizing Ni-Ti, an alloy with shape retention properties,
the VIZARD FD achieves a dynamic fusion of stiffness and flexibility to provide higher launch and spin.

VIZARD FP SHAFT
Developed with feedback from top players,
the VIZARD FP utilizes the ultra-high strength and elasticity of TORAYCA® T 1100G to produce a shaft intended to reduce pulls and hooks.

TR Grip
HONMA Original Grip by Golf Pride.
Super tacky feel on the butt side, soft and comfortable feel at the shaft side. Comfortable and playable!

TR21 TiFW – SPEC
NUMBER / LOFT (DEG.)
3W/14.0
HEAD MATERIAL
BODY : Ti6-4  SOLE : SUS630 / CASTING
LENGTH (INCH)
43.0
HEAD VOLUME (CM3)
185
LIE ANGLE (DEG.)
57.0
SWING WEIGHT / TOTAL WEIGHT (G)
R
SR
S
X
VIZARD TR20-50
D1.5/315
‐
D2/318
※
VIZARD FD5
※
※
D3/318
‐
FD6
‐
※
D4/325.5
※
VIZARD FP5
※
※
D2.5/319.5
‐
FP6
‐
※
D3/327
※
MADE IN JAPAN
*Order options : "※"
TR21 TiFW – Grip

| | |
| --- | --- |
| NAME | TR RUBBER |
| MATERIAL | RUBBER |
| WEIGHT (G) | 49.5 |
| SIZE | M60 |